What if you had presentations, webinars or videos that actually grew your business?

What would your life be like if you could get 10%, 20% or even 50% of the people in your audiences to pull out their credit card and buy from you?
No doubt you've attended presentations or webinars where the presenter read the text from slide after slide — and you started checking your email. Was it persuasive? No, IT WAS BORING! But this happens all the time.
Do YOU know how to create a presentation or video that entrances and persuades?
You can be persuasive!
Discover simple techniques based on solid research that everyone can learn!
See great before-and-after examples that you can use as models. You'll hear how one marketer used these techniques to increase his conversion rate from 50% to 70%.
Find out how to organize your presentations to be most convincing
Discover which images work best and where to find them
See how to get rid of those boring bullets and design compelling slides, even if you're artistically challenged–including the 4 layouts that always look good
Get cool animation techniques and technology tips that will make the process easy!
What you'll get from this program
The benefits of this program will impact every presentation, webinar, or video that you ever give or create:
Engage and persuade your audience: You'll be able to create powerful presentations for live events, webinars, or marketing videos
Reach more people. You'll be able to sell more and help more people
Look professional: You'll know where to find the most powerful images, how to format them, and when to use them
Save time: You'll discover easy setup and background techniques that enhance persuasiveness and save you time
Impress and amaze your viewers: You'll use animation to enchant your audience without annoying them
Be more self-confident: You'll have a system for turning out persuasive presentations that work!
"As an independent Financial Advisor, my business depends upon presenting financial concepts quickly, clearly and with visual power. Ellen worked with me to create a presentation that is unified, beautiful and incorporates people, symbols, charts and numbers (and some humor) in a way that is strikingly effective and pleasing to watch. Using this presentation increased my conversion from an average of 50% to 70%! IF you want the best, work with Ellen."  -Rick Miller, Financial Advisor

"I use online presentations with PowerPoint regularly as a part of my sales process. I thought I was doing everything right…that is, until Ellen showed me the 'real' power of persuasion with her rock solid, easy-to-follow system. From now on, I'm using nothing but Ellen's presentation formula to generate serious interest from my audience. Thanks Ellen! "  – Jordan Salamone
The High Persuasion PowerPoint Presentation Program will show you how to create slides that inspire your audience to buy from you!
New! This is now available for onsite training at your organization. Contact me for more information.
"Watching Ellen do the making over of my slides in real time [in the Platinum option] was a treat! Her mastery of PPT is astonishing, even when working with the Spanish version! Plus I found a kindred spirit in her joyous capacity for learning and discovery. She's a probing detective in the pursuit of the core idea to be transmitted so she can suggest simplification of excessive wording and ALSO a respectful partner that listens for the underlying intention behind the choice of words and expressions. Visually, the slides came alive, more spacious, focused in their message, and attractive. I learned  principles in design to put in practice on my own; how best to select, locate, and organize both image and written content for more effective communication, and indeed far more persuasive!" – Rosario Galvan –Consultant in International Development
Introductory session: High-Persuasion PowerPoint Presentation Secrets
Why you shouldn't put what you say on your slides – contrary to what you see all the time!
Why images are much more persuasive than text
How to use powerful images to persuade your audiences
The 3 PowerPoint mistakes that almost all marketers make and how to fix them
How to tap into the secret necessary for people to make the decision to buy
Session 1: Techniques of Persuasion
How to structure your presentation for persuasion
Principles of persuasion and how to apply them to a presentation
How to include a story in any presentation
How to create a rapport with your audience in any medium (live, webinar, video)
The secret technique that makes persuasion non-salesy
Session 2: Creating Persuasive Images
Everything you need to know about persuasive slide design
4 layouts that always look good
Where to find images and what types of images to use
How to format images so they always look professional and have maximum impact
Makeover examples from my clients
Session 3: Text and Slide Setup Secrets
The secret to making text look like a bold, graphic diagram
Easy set up so your slides always look professional
Simple, stunning backgrounds that don't interfere with your message
Slide layout principles that you can use forever
How to keep a slide library to use again and again
How to use animation to amaze — and persuade — rather than annoy
Finishing touches: 5 easy design techniques that professional designers use
How to create your script to make delivery a snap–for webinars and video recordings
How to quickly repurpose your script to create handouts that continue the sales stream and give your audience more value
How to  ensure that you don't go over the time of your presentation — or deliver your presentation unprepared!
How webinars are different from live talks and how to adjust for different webinar services
How videos are different from live talks and webinars and how to use that to your advantage
Valuable Bonuses
A copy of my e-book, Slide Design for Non-Designers
Presentation Preparation Planner & Schedule
Presentation Overview Planner
Presentation Storyboard
Model Release Form
PowerPoint Cheat Sheet
Permanent access to our closed Facebook group!
How to Choose the Best Images for Your Presentations, Posts, Sales Pages and Ads
Slide Layout Templates
Guarantee
I absolutely guarantee that you will be happy with what you learn during this course. If you are not satisfied, let me know within 30 days and I'll refund your money. There is no risk to you when you sign up for the High-Persuasion PowerPoint Presentation Program.
It worked! I just wanted to tell you that the techniques you shared in the Persuasion classes last month really worked wonders.Yesterday, I did a revised version of a training that I have done more than 70 times.  I upgraded the slides using the techniques you taught.Although I presented the same statistics and information, the audience was visibly (and audibly) more attentive when I paired the stats with persuasive photos.Thank you again. — Kathy Klein,Corporate Training Coordinator
Click one of the buttons below to get started persuading today! 
Here are some comments from previous webinar attendees (over 100 people took this course)
"I have been using main takeaways from the course for my online course PowerPoints and my live event PowerPoints. I've noticed some great results in that people look more to me than to my PowerPoint slides. They are able to see the picture and get the idea while listening to me at the same time. So I feel much more like the expert rather than just a talking head narrating the ideas on the slide"
— Jeff Arrowood

"This was an amazing class. I'm so excited to finally be 'PowerPoint literate!"'
— Jeannette Koczela

"I have been in the corporate world for most of my career, and have done dozens of PowerPoint Presentations. I wish I had known about Ellen's course beforehand, because it definitely would have made a difference! Since taking her course, I have to say it will be a real game changer for me. I find this course to be extremely valuable and would highly recommend it for anyone who does PowerPoint. Thank you, Ellen!"
— Rosemary Workman
How do I get the course?
Click one of the buttons below to purchase the course and you'll receive an email with instructions to access the course plus the valuable bonuses! Click now, for a lifetime of persuasive techniques.
New! This is now available for onsite training at your organization. Contact me for more information.
Choose 1 of 2 options:
Option 1: Platinum
Silver PLUS 2 1-hour sessions during which we make over slides together, so you can see how I do it and learn to do it yourself for future presentations!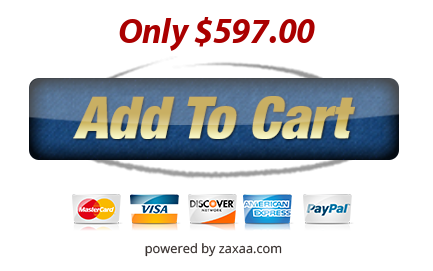 Option 2: Silver
High-Persuasion Presentation Program,
plus 10 valuable bonuses!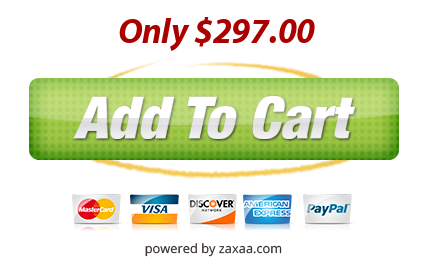 About Ellen Finkelstein
As a PowerPoint MVP, I've taught thousands of people how to present powerfully and meaningfully. I'm also the best-selling author of PowerPoint 2013 Essentials, How to Do Everything with PowerPoint 2007 (and two earlier editions), PowerPoint for Teachers: Dynamic Presentations and Interactive Classroom Projects, How to Add Video to Your Website, and many other books. My 2 websites, www.ellenfinkelstein.com and www.ChangetheWorldMarketing.com offer a great collection of tips, downloads, and a newsletter.